Once a perfectly fine word to use in polite conversation, ''prophylactic'' became virtually unmentionable, only to be used in hushed voices with furtive glances.
Aah, weird wacky wabbit hole of the internet has done it again. Sex, and the subject of std's and vd has popped up in a couple of interesting blog posts.
Choose your poison/post: VD in general, or Syphilis in specific. With the first post you get a deeper look at the history of condoms and a discussion of its related social taboos. The other post just a quick overview of syphilis.
The bonus you get from both posts is good healthy dose of vintage advertising. Posters, ads, tins, bottles. Great graphics and illustrations. And a history lesson. Just what the doctor ordered!
Here's your prescription: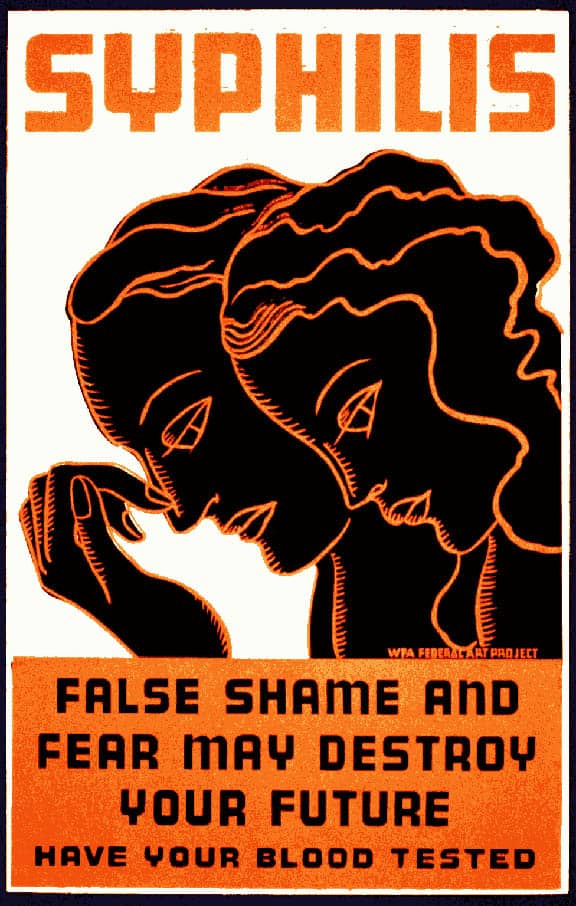 Ms. Dow Antiques Blog 'Tique Talk is published by
msdowantiques.com
Sign up for my free newsletter!